//
//
Doing Diagnostics Differently
Actiform have a long, established history of supporting Trusts in the design and delivery of diagnostics facilities across the UK.  These have been integrated as part of wider HTM schemes or as standalone facilities to sit within communities that do not have the resources available locally. We are championing design for Community Diagnostics Centres and here is how we can help you:
What is a Community Diagnostics Facility?
Our community diagnostic centres provide a range of diagnostics solutions which are conveniently accessible and will provide patients with early diagnosis as well as alleviating some of the pressure from the main hospital sites who are already stretched to full capacity.
How long does it take to deliver a modular diagnostics Unit?
Our Off-Site Manufactured structure provides an accelerated solution to this current challenge the Health Sector are facing and can be fully operational in as little as one week.  Full design, manufacture, install and commissioning can be delivered in as little as 12 weeks, from when the order is placed.
What is the cost of a Community Diagnostic Centres?
In comparison to having a rented truck that sits within your carpark or on your land, the modular solution is far better value for money. We can deliver CDC's for less that one million pounds, and the asset then becomes yours if you wish. Discussions on price and payment options are always best discussed person to person. Shellie our Business Development Manger will listen to your requirements and help with costings, to produce a solution that meets your specifications and budget.
What are our Strategic Partnerships for Community Diagnostic Centres?
We collaborate with some of the world's most trusted and leading specialists to produce our CDC's meaning only the highest quality equipment is installed within our buildings. This assists us with our strive for constant innovation and growth, all the while, ensuring a patient first approach to increasing capacity and driving down waiting lists for both public and Private Healthcare Sector.
How can we future proof your Community Diagnostics Centre?
We understand that space is limited and that priorities within the Healthcare Sector can change quickly. With this in mind, we offer various options, for e.g., through floor/room configurations and mechanical and Electrical installations, that will futureproof and allow you to use your centre for alternate medical treatments/procedures, should the need arise.
Ready to have a talk with us?
We look forward to hearing about your project.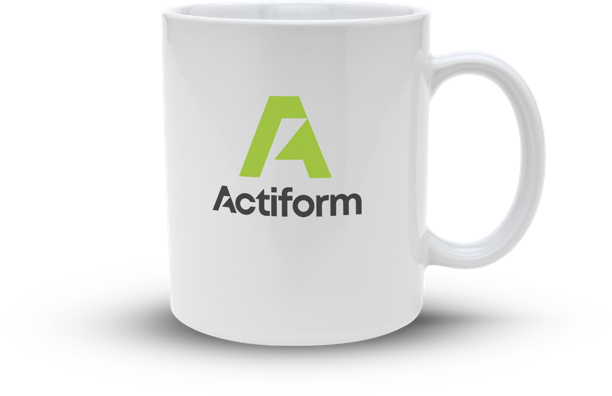 Our Accreditations & Frameworks
We are certified by many of the industry-standard accreditors and frameworks, including:
The service we received from Actiform in acquiring additional modular office space was exceptional. From the initial flexibility around design to meet our needs, through to achieving delivery and install on time was first class. Nothing was too much trouble and the communication throughout the process was excellent, whilst providing a value for money solution.
Steve Preston, Operations Manager, Leeds Federated Housing Association
Having used Actiform to supply a large compound set up on a Smart Motorway project, the service received was second to none. From the initial enquiry to the final installation, all aspects of the project went to plan. The cabin design and layout was revised on numerous occasions and no request or alteration seemed to be too much trouble. All communication, planning and installation was very collaborative and all key dates and deadlines were actually completed ahead of programme.
Corin Feltham in particular offered his wealth of knowledge and experience throughout the process along with introducing some excellent ideas to save both time and money. All in all a good experience working with Actiform and I wouldn't hesitate to use them again on other schemes.
Dave Wright, Site Agent, Kier Highways
Back in the autumn of 2015 we had a requirement to procure offices and welfare facilities of 3,000m2 plus over 3 floors for our Tideway-East project in Bermondsey, London.
We went out to tender and Actiform provided a construction package that we eventually purchased. Right from the start – sales , tender, design, manufacture, installation and aftercare support, Actiform have been very professional, proactive and suggested cost saving solutions without compromising our facilities. Their site installation team had all the correct RAMS and certification to carry out our installation in a planned and well organised time scale.
From the beginning both parties, CVB JV and Actiform, have worked openly and honestly together and we have an excellent working relationship. I cannot praise Actiform enough and would certainly recommend them to any prospective client.
Gordon Alexander, CVB JV